------------------------------------------------------------------------------------------------------------------------------------------------------------------------
Updates and Changes
As many of you may know Minigames has changed a lot from what it used to be. With change comes new play style and need of some fresh new updates, so we have taken into consideration the feedback we received from the community and put it to the test in this new update. We have added plugins, fixed bugs, and have cool events planned for the future. Along with a new competitive contest to spice up the server a bit.
------------------------------------------------------------------------------------------------------------------------------------------------------------------------
Plugins
-------------------------------------------------------------------------------
New Damage Indicators

Read Full Announcement
Here are the formatted raw survey results where we removed only personally identifying information, spam, and made it a bit easier to read. We've gotten through giving the results to some of the teams that needed them and have been proactively using them when discussing relevant changes. Releasing this we hope to see you guys hold us accountable and be as transparent as possible.

Here are some graphs and relevant information.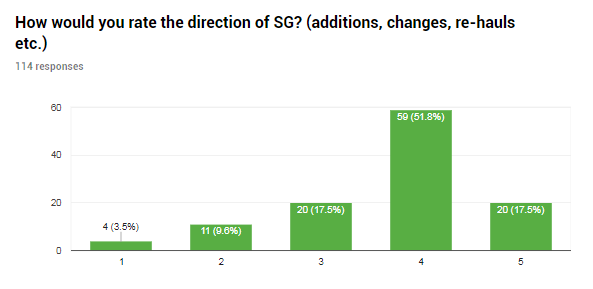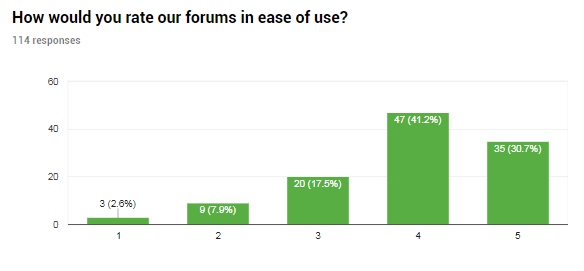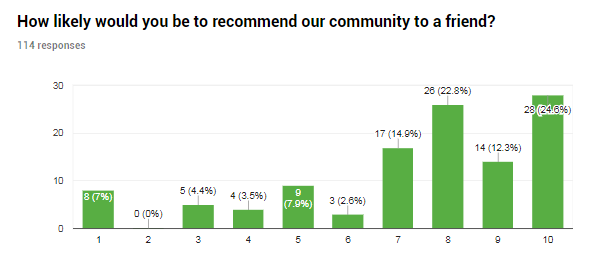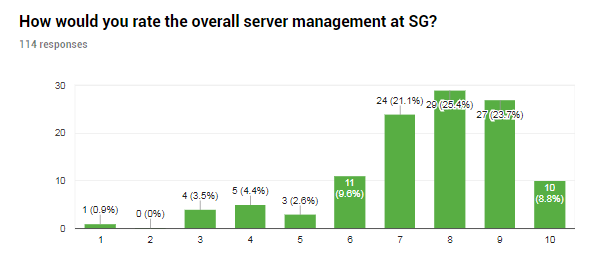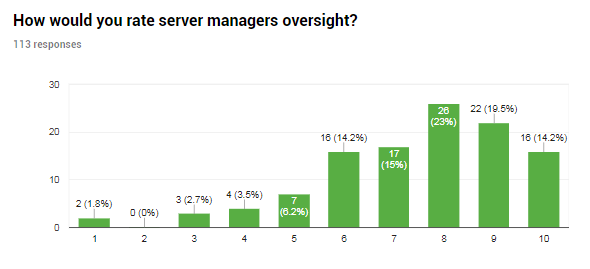 Here are some

Read Full Announcement
Hey everyone,

We've got some more promotions and we're excited to welcome them to the Events Team! Please welcome Fel and Ned! Their new duties include:



Organize, plan, and run events
Manage/Promote special events on our servers
Manage and monitor gaming tournaments
Make sure servers are ready for all special events
Schedule events to fill servers in need via the steam community
Work with Game Divisions to create events that cater to community interests
Congratulations guys!
Hello everyone,

I'm sure you guys have noticed that @Wawa is no longer a BD. Unfortunately, real life is taking priority and we have to respect that. Wawa has provided us with countless hours of service to this community, and for that we are forever grateful. We hope to see him back in the community soon, and maybe even someday back on the Board. There are no words that can accurately express our gratitude for the years of service he has provided us.

I was also supposed to address the issue of 'personal information' about a month ago, but I have unfortunately been busy and unable to do so until now. Let's review the rule

Read Full Announcement
It's been a while since we had an MGT, and with summer half way done it's a good time to bring them back. For those not aware what Monthly Get Togethers are, every month a random game mode is picked and for a limited time people can join the server to play it with other community members. For this month's MGT, the game mode chosen is...
Hide and Seek
The objective of Hide and Seek is for everyone to find hiding places around the map while a select few players are chosen to be "Seekers" to find

Read Full Announcement